ABOUT
For the first time, advocates and policymakers will have a single online source that aggregates the relevant data for college and career-readiness standards, work-based learning (WBL) frameworks, and graduate profiles for every state (plus DC, Guam, and Puerto Rico). The website connects what we know about Durable Skills from the demand side (what employers want) with how students are being prepared on the supply side (what our education system is producing).
This site will equip advocates with relevant information to identify gaps and areas of opportunity to advance aligned policies and standards so that every student graduates high school with the skills needed to power a career.
The High Demand for Durable Skills
In an era when technical skills are evolving at an unprecedented pace, there is an important set of durable 'soft skills' that last a lifetime. Durable Skills include a combination of how you use what you know – skills like critical thinking, communication, collaboration, and creativity – as well as character skills like fortitude, growth mindset, and leadership.
Analysis of 80 million job postings from 2020-2021 reveals that 7 of the 10 most requested skills are Durable Skills. And the top 5 Durable Skills were requested in job postings 4.7 times more often than the top 5 hard skills. In short, Durable Skills are in demand for jobs across the workforce, regardless of educational attainment level, industry sector, or geography.
America Succeeds believes better integrating Durable Skills into education pathways will help ensure a broader group of learners ultimately find success in their careers and communities.
National Research Findings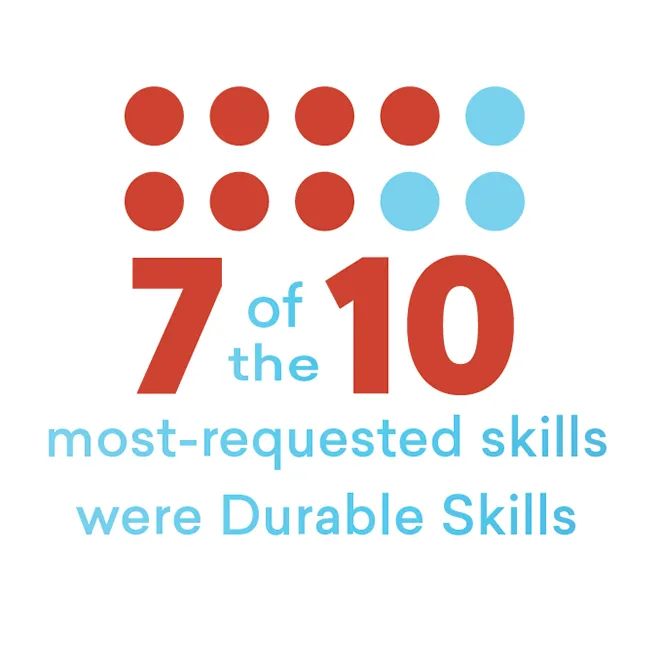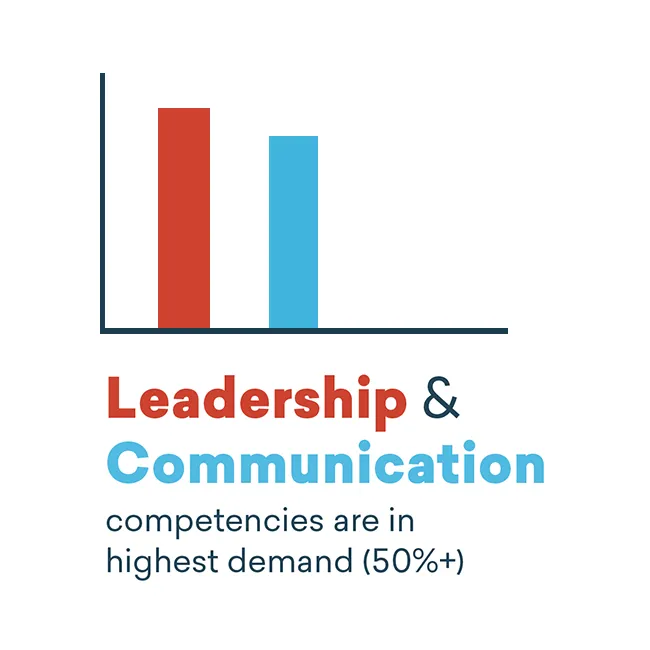 Join the Durable Skills movement
Durable Skills – communication, critical thinking, collaboration, resilience, self-awareness, and leadership, among others – are essential to preparing learners for future success. They are required in every industry, across all geographies, regardless of educational level.
As employers, educators, community members, and advocates, we support efforts to ensure learners are equipped with the Durable Skills necessary to find meaningful, fulfilling ways to contribute to the world and their community.